William Williford
Attorney At Law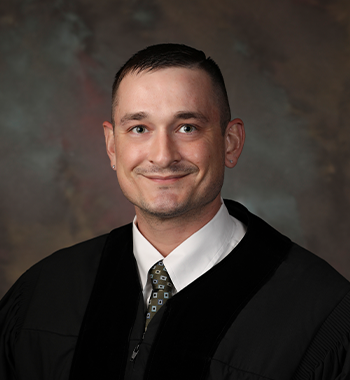 BEGINNINGS
William is a native Kentuckian – hailing from Wax, Kentucky – and started his legal career working as attorney Mike Breen and Judge Kerry Morgan's law clerk at the age of 18.
MILITARY SERVICE
He later joined the United States Army, serving in the Judge Advocate General's Corps as a non-commissioned officer (Staff Sergeant / E-6) for two enlistments; was a paratrooper in the 82d Airborne Division, Joint Special Operations Command, and 5th Special Forces Group (Airborne); and deployed to Afghanistan in support of Operation Enduring Freedom (OEF) where he was awarded the combat action badge.
While serving, he was also awarded the NATO ISAF (North Atlantic Treaty Organization International Security Assistance Force) Medal Ribbon, the Overseas Service Ribbon, the Army Service Ribbon, the Army Noncommissioned Officer Professional Development Ribbon, the Global War on Terrorism Service Medal Ribbon, Afghanistan Campaign Ribbon with bronze star device, the National Defense Service Ribbon, the Army Good Conduct Medal with two knot device, the Army Achievement Medal, the Army Commendation Medal with double bronze oak leaf cluster, the Joint Service Commendation Medal Ribbon, parachutist badge, Chilean foreign parachutist wings, and the Army Meritorious Unit Citation with double bronze oak leaf cluster.
Attentive to veteran issues, Will is a Department of Veterans Affairs accredited attorney, a DAV Life member, and a VFW Legacy Life Gold member.
BAR ADMISSIONS
EDUCATION
A three-time graduate of Western Kentucky University, Will holds a B.A. in Political Science and a B.A. & M.A. in English; he received his J.D. from Nashville School of Law.
Will was a member and the Vice President of his law school Honor Council, a keynote speaker (Benedictarian) at his law school graduation, and was voted by his English professors to receive The Outstanding Master of Arts Student Award. He also has a rank II Kentucky teaching license issued by the Kentucky Department of Education (EPSB ID No.: 201237927).
PROFESSIONAL ASSOCIATIONS
Will is a licensed attorney in both Kentucky (Member Id: 99844) and Tennessee (BPR No.: 039888). He is also a member of the American Bar Association (Member Id: 05785789), the Bowling Green – Warren County Bar Association, and the Tennessee Trial Lawyers Association.
He primarily practices in the areas of personal injury and wrongful death; this includes automobile, trucking, and motorcycle accidents, product liability, bad faith insurance claims, on-the-job injuries, premises liability, and other tort actions.