FIGHTING FOR A FAIR RECOVERY WHEN AN ACCIDENT CAUSES A BRAIN INJURY AND EPILEPSY
---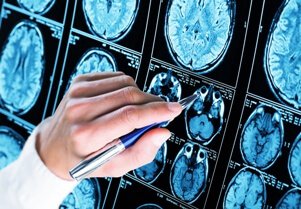 Some of the dangers of a traumatic brain injury are immediately apparent. You may lose consciousness or experience headaches, dizziness, confusion, or other symptoms. Some of the dangers, however, may come later.
TBI CAN CAUSE EPILEPSY IN KENTUCKY ACCIDENT VICTIMS
According to the Centers for Disease Control and Prevention, a traumatic brain injury increases a person's chances of developing epilepsy. The seizures may develop immediately after or many years after sustaining a brain injury.
Epilepsy is a brain condition that impacts the electrical communication between the neurons of the brain. This can occur when the brain is damaged in a car crash, fall, or another type of accident. A person may be diagnosed with epilepsy if that person has two or more unprovoked seizures that are at least 24 hours apart, or one seizure with a significant risk of having another one. Neurological tests are often used to confirm the diagnosis.
Treatment for epilepsy may include anti-seizure medications, surgery, and other kinds of therapies. Sometimes it takes some trial and error to figure out how best to control seizures.
Your life may be significantly impacted by epilepsy. In Kentucky, there are special driver's license requirements for people with epilepsy, for example. Your seizures may also affect your ability to work and your personal relationships.
GET THE RECOVERY YOU DESERVE IF YOU DEVELOP EPILEPSY FROM A BRAIN INJURY
If your brain injury was caused by someone else's negligence, you deserve to make a full and fair recovery for all of your related injuries, including epilepsy. Damages could include compensation for all of your past, current, and future:
Healthcare costs, including medical exams, hospitalizations, surgeries, and medications

Lost income if you are unable to work or unable to earn the same income that you did before you were hurt

Physical pain and emotional suffering

Out-of-pocket costs you incurred because of your injury
Even if you develop a serious complication, such as epilepsy, you will need to prove your damages to the insurance company or court. This can be challenging, but an experienced brain injury attorney can gather the relevant evidence and make strong arguments to help you make the fair recovery that you deserve.