4 THINGS YOU CAN DO TO STRENGTHEN YOUR PERSONAL INJURY CASE | MIKE BREEN
---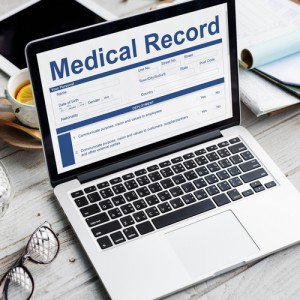 After being injured in any type of accident and you plan on making a claim, you may be confused about what to do next. One of the easiest and helpful actions you can take to create organized support for your personal injury claim is to gather and track all the information necessary. Mike Breen's attorneys believe in a simple method to use when documenting everything that happened during and after an accident. This record is called a personal injury journal and is a place where accident victims include any and all details of the incident that can be recalled as well as descriptions of how an injury has been diagnosed and treated. Notes on the impact the injury has had on both personal and professional life should also be found within.
Although there is no specific number of entries you should make in your injury journal, writing frequently about your injury before and during any discussions with medical professionals, insurers, and attorneys is best. Journal entries can be typed or hand-written, depending on whether your injury has affected your ability to write. If you are not able to perform this activity yourself, request the help from a friend or family member to take notes as you share your entries aloud or use an app to electronically record them. A carefully recorded journal can drastically improve the odds of receiving the compensation needed to progress into a productive recovery.
STEP 1: STARTING YOUR PERSONAL INJURY JOURNAL
Personal injury claims can take time to resolve, so immediately recording your accident may help you remember all the complex details including the full description of the event that resulted in your injury. Be sure to start with:
Accident location including street names and direction traveling

Time of day in which the accident occurred

Approximate amount of time the accident lasting

Weather and road conditions

Your actions during and after the accident

Description of known injuries or pain felt immediately after

At-fault parties' behavior during and after the accident

Hazards that may have contributed to causing the accident
An accident report will also be filed but may not showcase all the details of exactly how it occurred. Include the names and agencies of law enforcement officers who responded to the accident as well as any witnesses.
STEP 2: LOGGING YOUR MEDICAL TREATMENT
Providing specific information about important dates, including the date of injury, doctor's appointments, physical therapy, medical procedures, date of surgeries, and any other dated details of how the treatment needs have impacted your daily life should be included to help your personal injury claim. Medical records and doctors' notes can be helpful but having your own account will also be relevant. Always account for:
Exact dates and times you have visited doctors' offices or hospitals as a result of your injury

Names of any physician or specialist you may have consulted and their office location

Treatment and rehabilitation needs to be prescribed

Medications

Medical tests or referred services

The severity of your injury or changes in pain throughout the recovery process
Document any occurrences of lost wages, hours without pay or how much work you have missed due to medical appointments or injuries.
STEP 3: PAIN AND SUFFERING EXPERIENCES
Your journal should also include entries about the pain and suffering you have experienced and any limitations you are suffering since being injured in the accident. Descriptions should be extensive and focused on the pain you have experienced, the area of your body where the pain occurs, the severity of your pain and how often the pain occurs.
Additionally, your journal should state how your injury has prevented you from living a functional and independent life and accompanying suffering. Although significant, it may not be easy to put a quantifiable amount on pain and suffering because Kentucky law can be vague and non-descriptive when reviewing the value of these types of cases. Having an experienced personal injury attorney can help though. Here are just some examples of compensatory damages a personal injury victim may claim under pain and suffering:
Anxiety or worry attributable to the personal injury

Grief, terror, and fright

Impairment of ability to work, or keep employment

Mental distress, failure to enjoy family and life

Physical pain, disfigurement, and deformity

Shock, embarrassment, and humiliation

Worrisome, anxiousness, and nervousness
Be sure to always write about any new developments in your health, medical treatment, new injury symptoms, medical conditions or mental struggles you are experiencing.
STEP 4: TRACKING MEDICAL BILLS AND INSURANCE COMPANIES
Keep your files and recap conversations with any collection agencies, insurers or financial services requesting payments but remember to refrain from waiting for the at-fault driver's insurance coverage to pay your medical bills. The issue is that these companies often wait until any treatments or therapies are complete before deciding to send any payment through. Medical bills that go unpaid often end up with a collection agency and could result in additional legal issues and extra financial woes for you.
Most of the time, once a car accident victim files a claim, they may not have to worry about this happening. Their insurance coverage (perhaps auto or health depending on needs) will jump right in and cover these costs.
UNDERSTANDING KENTUCKY'S "NO FAULT" COVERAGE
Nearly three million Kentucky drivers have accepted Personal Injury (PIP) Coverage or "No Fault" insurance with their auto insurance policies. When they do, money will be provided by the driver's car insurance company to pay medical bills, lost wages, and other applicable expenses related such as replacement service loss or survivor's loss. These reparation benefits will cover up to $10,000 in basic coverage for each person in the car at the time of the accident. It is possible some drivers may formally reject PIP coverage, but they will likely have to deal with subrogation issue. It's not advisable to opt out of receiving PIP benefits. This denial choice will only hurt recovery by adding more costly expenses.
AFTER A CAR ACCIDENT, SEEK MEDICAL HELP AND CONTACT A KENTUCKY CAR INSURANCE ATTORNEY
Call us at 270-355-7264 or contact us by e-mail to schedule an appointment with one of our Bowling Green personal injury attorneys.